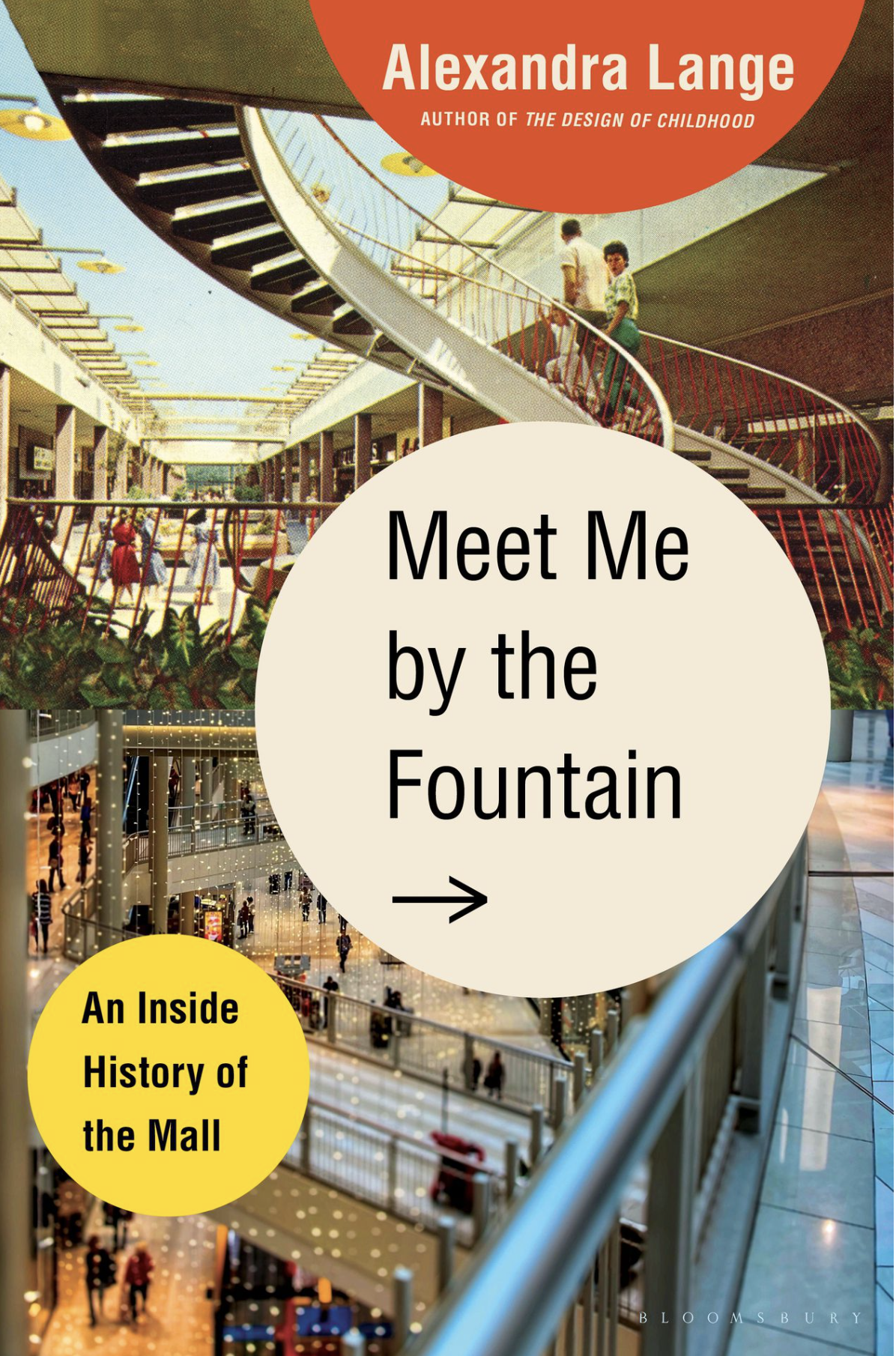 Meet Me by the Fountain: An Inside History of the Mall By Alexandra Lange
Published in June 2022.
Can we learn anything about the future of the university from the history of shopping malls?
If any lessons are found to connect the malls with the college, the place to start Meet me by the fountain. It is hard to imagine that this book provides a complete social, architectural, cultural, economic or cross-national comparison of shopping malls.
For some, the mall's history, relevance, and all the details of the meaning, theoreticalization, and analysis can be a bit overwhelming. For those looking for clues on how post-epidemic universities could evolve, dive deep into the mall Meet me by the fountain Helpful in providing.
Any book to start at the shopping mall – and where Meet me by the fountain Begins – dead and dead stools. Lange, a design critic, began the book by visiting the almost empty American Dream Mall in NJ. This 3 million square foot behemoth (including 33,000 parking spaces) has a long, problematic and fascinating history.
It is unknown at this time what he will do after leaving the post. What we do know is that the traditional mall, located in the suburbs and designed primarily around the perceived needs of white middle-class shoppers, is a thing of the past.
Meet me by the fountain How and why developers are adept at unpacking over-built and over-developed shopping malls, where the United States has become fatally overmal. According to Lange, today America has 24 square feet of shopping area for every person. In the UK this number is 4.6. China, the global hub for new mega-mall construction, has only 2.8 square feet of shopping per capita.
In the United States, malls are being built much later that could justify population growth or consumer demand. By 2017, there were more than 116,000 shopping centers spread across the United States. Many were dying, and death was hastened during the epidemic.
What is a mall like in a college?
What does the rise of e-commerce stool-killing tell us about the potential for online learning to make the physical campus cannibalistic?
One of the points that Lange Mall has made is that almost nothing about its future has turned out the way its creators had predicted. The mall owners end up resisting the features, amenities and designs that they thought would inspire shoppers.
Consumers have very little desire to drive to suburban indoor malls that sell generic products from national stores. The elements of a shopping transaction can be done more efficiently online.
Shopping malls that thrive offer a combination of mixed-use activities from dining to shopping to entertainment. Increasingly, these are outdoor malls that mimic the urban feel. Some even include accommodation.
The irony is, of course, that in the 1970s and 1980s the mall was blamed for helping kill suburban shopping corps. Since the suburban mall has fallen out of favor, its survival depends on understanding how to re-integrate all the activities of living, working, rebuilding and shopping that it did so much to differentiate.
There is a possibility that those of us who are in higher education will not be better than the developers and owners of the past one or two decades in predicting our future. If mall owners knew what they needed to stay resilient in the face of technological, demographic, and competitive changes, they would do those things.
What we can learn from shopping malls is the need to give up what once worked. Successful stools pivot continuously. Locally owned shops and restaurants replace anchor stores and national brands. The spaces once occupied by department stores turned into libraries, government offices and food stalls.
Like shopping malls, the physical campus will not disappear. However, it will look and work very differently in the coming years than it does today.
What we once did on the mall or on campus, such as shopping and learning, can be done online. We will use physical spaces where people gather, be it malls or campuses, to do things that cannot be done digitally.
Will we see more university classrooms being turned into places of accommodation and entertainment?
Can we come to campus to socialize and connect instead of doing academy head-down focused work? And if so, how will our campuses evolve to accommodate the need to bring groups together but in a way that is flexible toward an unpredictable public health context?
Read Meet me by the fountain Can provide a part of the puzzle in our efforts to create a different mindset surrounding the future of physical spaces.
If reading and talking to shopping malls helps us have conversations about the future of our future university, count me.
Are you reading