Piedmont University Provost Daniel Silver abruptly resigned on Tuesday in protest of proposed budget cuts and faculty cuts, which were due to be voted on by the board of trustees this week.
In a highly critical email to colleagues announcing his departure, Silver wrote that the proposed budget cuts – which would be the second round this year – were "morally wrong" and that the budget process "failed to be properly incorporated." He further argued that informing the faculty after the end of the academic year did not give them enough time to find new employment for the next semester.
"I refuse to be a party to such unethical practices," wrote Silver, who also served as senior vice president of academic affairs. "Now that this drastic step is being implemented, I have no moral choice but to leave the organization."
University representatives in Demorest, Ga., Declined to comment for this article.
Steve Nimmo, Dean of the School of Arts and Sciences, will take over as Vice President of Academic Affairs on an interim basis. Piedmont is still the name of an acting provost.
Silver's resignation comes just one month after a vote of no confidence in Piedmont Faculty Senate University President James Melichamp for "mismanagement" of school funds and a lack of budget transparency, according to a faculty resolution. The board of trustees expressed "complete confidence" in the president and rejected the faculty's call for Melichamp to resign.
Piedmont cut 8 percent of its faculty in February and has yet to sign any of its current faculty contracts for the next academic year.
'Very Amazing' but 'Not Unexpected'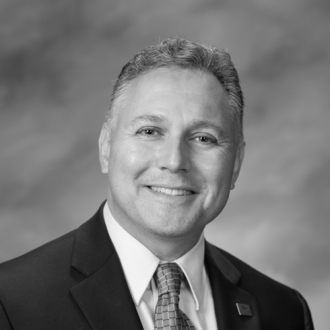 Dale Van Cantfort, a communications professor and chair of the Senate faculty in Piedmont, said he was "very surprised" by Silver's resignation. He met with the former provost just 48 hours before his resignation and had no idea he was considering leaving.
But when the sudden nature of his resignation surprised him, Cantfort said he agreed with the frustration Silver had expressed in his email.
After a meeting in February to discuss the initial round of budget cuts, Cantfort said administrators have promised no further faculty cuts. But in April, the board of trustees rejected the budget that Melichamp presented for the coming academic year. Melichamp announced that further cuts would be made, including 15 more faculty positions.
"We're about two months away from the fall semester," he said. "Telling longtime faculty members, 'You don't have a job' and leaving them without any hope of finding one for the next year because everyone has already filled their positions, I don't think it's morally defensible."
Cantfort said that through discussions with senior administrators, he and other faculty members have been able to reduce the number of positions from 15 to four in the proposed budget presented to the board on Thursday. The board has not yet voted on that budget.
Brian Mitchell, former president of Bucknell University and co-founder of Academic Innovators, a higher education solutions firm, says provosts often break away from their organization due to disagreements, Silver's sudden departure, as well as accusatory emails that accompany it, are extremely rare. -And can do more harm to the organization.
"If you try to protect an organization, you have to ask, what effect will it have, for example, on submissions or enrollments?" Mitchell says. "If I were a faculty, I would certainly appreciate it, but in the larger context of the world we live in, it probably wouldn't have helped to present Piedmont that way."
'Mismanagement' and poor communication
In an email to faculty and staff on June 8, Melichamp pushed back the silver-painted image in his resignation email, which pinned the university's budget deficit in external circumstances.
"Our budget has been affected by the epidemic, declining graduate enrollment, instability in the stock market, and overall economic uncertainty has weighed on potential students and their families," he wrote. "Under these circumstances, epidemics and beyond, we have had to make difficult decisions because of the way the organization charts."
But Cantfort said Melichamp's justifications were a small part of the story behind Piedmont's financial problems, which he said stemmed from mismanagement by administrators and the board.
"It's not because of the epidemic," Cantfort said. "The school has not been financed properly for the last three years. Because of that, we find ourselves in a difficult financial situation and the administration wants to balance that budget by eliminating faculty positions. "
In their no-confidence resolution, the Piedmont faculty cited unnecessary budget errors and expanded "real estate initiatives" as reasons for the budget deficit.
According to the resolution, Melichamp and other senior administrators had known about the university's "dire financial situation" for months before alerting faculty. Cantfort said the lack of communication was part of the problem that led to both the no-confidence vote and Silver's resignation, and continued uncertainty led the remaining faculty members to consider pre-emptively looking for other jobs.
"I've got a lot of faculty members who tell me they're actively researching because they don't want to be lazy," Cantfort said. "It's not good news for the university that we're in this situation. Every day that it pulls in, there's a chance we're losing good faculty members."
Mitchell said Piedmont's story শুরু from a cut in the initial budget to a vote of no confidence in Silver's resignation ই points to a failure of communication between the board of trustees, senior administration and faculty.
"The real story here is about the rule of sharing," Mitchell said. "For a college or university to be successful, there must be a coordination between the three groups, there must be transparency and there must be a desire to engage in a dialogue that is public and not ugly. And Piedmont seems to have failed at all those calculations. "
Barbara Gittenstein, senior vice president of the Association of Governing Boards and former president of the College of New Jersey, said that as a liaison between the board of trustees and the university's internal elements, senior administrators are responsible for alerting stakeholders to financial problems early on. And to negotiate with those whose budget cuts will affect.
"In any situation where you have to share unhappy news, earlier and more open conversations always lead to better and healthier results," he said.
'Hard times ahead'
In his resignation email, Silver made a prediction for Piedmont's future. He did not sneer at the words.
"My hope is that there will be a last-minute change to the course, but, regardless, Piedmont University has some very difficult times," he wrote.
Cantfort is a little more optimistic, but he says big changes are needed to ensure Piedmont's business and educational models are sustainable.
"Piedmont University is a very strong university with guidance and education as our main mission," he said. "I believe it will survive. But we think Piedmont still needs to change to make it a better university."
Mitchell said that as institutions face growing financial constraints, tensions between faculty and administrators could escalate, and providers would only face further pressure as communication between the two parties. In that case, he said, Silver's sudden departure, though unusual now, may not last long.
"The tuition revenue model on which all low-performing schools rely is now on the verge of collapse," Mitchell said. "We're probably seeing increased pressure on higher education leadership, and it's entirely possible that we'll see more examples of this down the road."